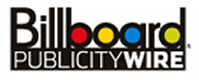 Jazz Musician Joseph Pernicano
Stays The Course In Debut CD Release,
Seven New Tracks Lead To "Evolving Paths"

Joseph Pernicano Produces Music That Inspires The Soul

(Los Angeles, CA) -- In keeping with the spirit of America 's evolving change, jazz bassist & composer Joseph Pernicano releases his debut CD entitled "Evolving Paths" (Corano Records).
This soulful and groove-laden material features his original compositions and arrangements. Years of dedication and hard work have allowed him to enhance his growth as an artist while developing a unique and distinct sound that culminates in "Evolving Paths."

His musical influences have included Chick Corea, J.S. Bach, Charles Mingus, John McLaughlin,
Miles Davis and Ray Brown. These influences are evident throughout the CD's tracks.
"My compositions represent my devotion and respect for the art of music. Each piece I write is inspired by my life experiences," explains Joseph. He also states, "Performance, composition and originality are a vital part of a my craft. These are the things that allow me to truly become one with the art and connect with my audience."

Joseph serves as the Bassist and composer for all tracks on the CD while Roger Cortes (Chick Corea, Elton John, Herb Alpert, David Sanborn, Victor Feldman, etc.) is credited as mixer, engineer and co-producer.
They are currently recording another CD of all original music entitled "Random Thoughts."

This modern Jazz ensemble's original compositions combine new and unique flavors in today's Jazz scene.
With "Evolving Paths," Joseph adds surprising twists to the music, blending odd meters, multi-layered harmonies, ostinatos with complex acoustic bass grooves.